Maximise Machine ROI with our Industry 4.0 Solutions
Our Industry 4.0 & Smart Factory solutions improve your machine's efficiency to increase ROI from machine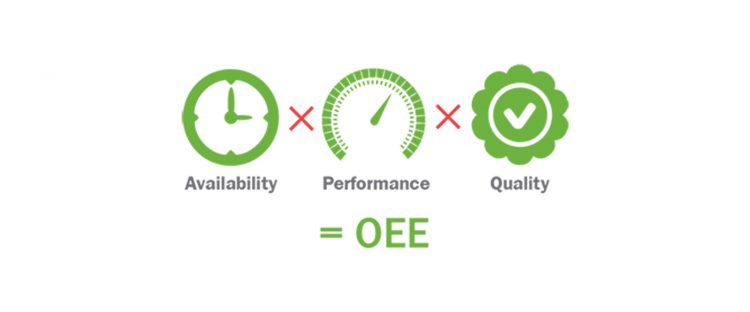 Overall device effectiveness is a degree of how properly a production operation is utilized compared to its full potential, during the periods when it is scheduled to run.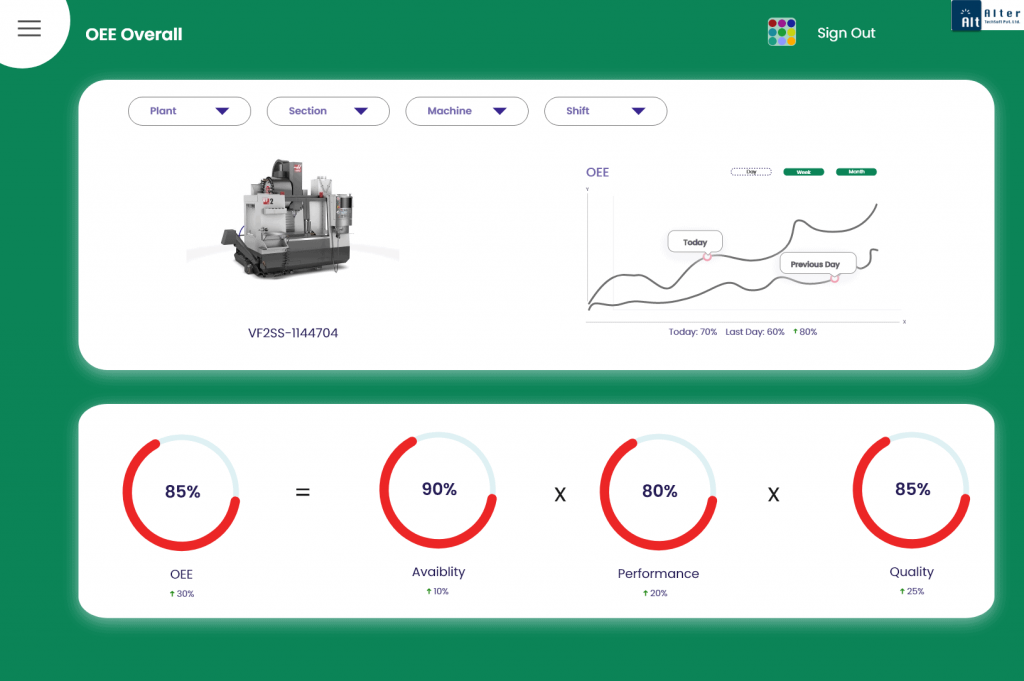 Features of OEE Optimization
Identifies the % of manufacturing time that is actually productive.
Gold standard for measuring manufacturing productivity.
Single most important metric for identifying losses
It helps in benchmarking progress
Improves the productivity of manufacturing equipment
Machine Health Monitoring​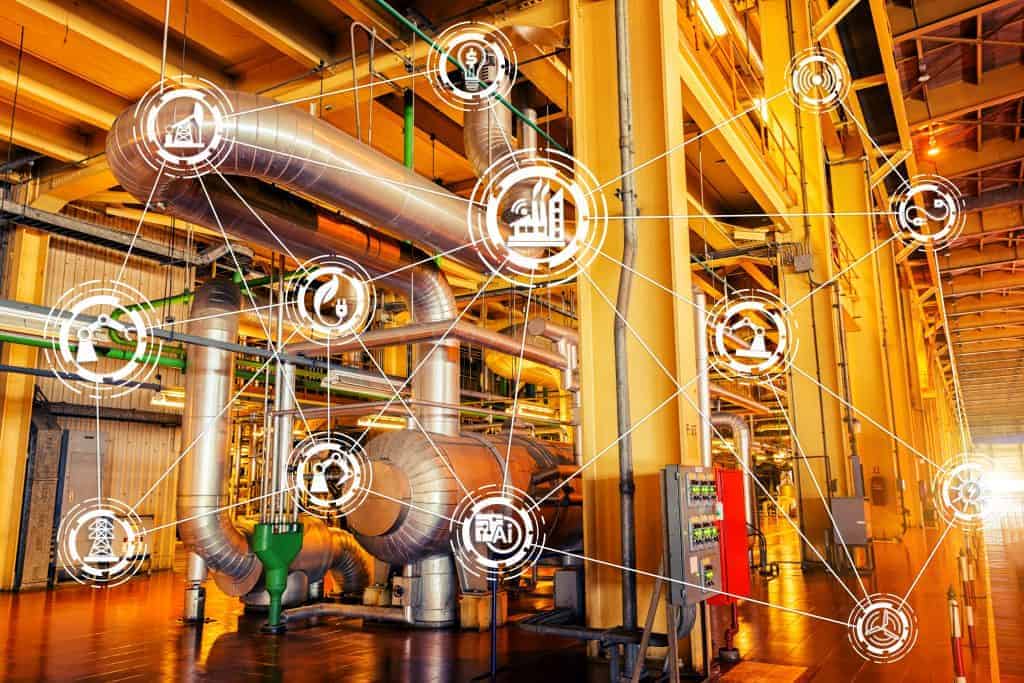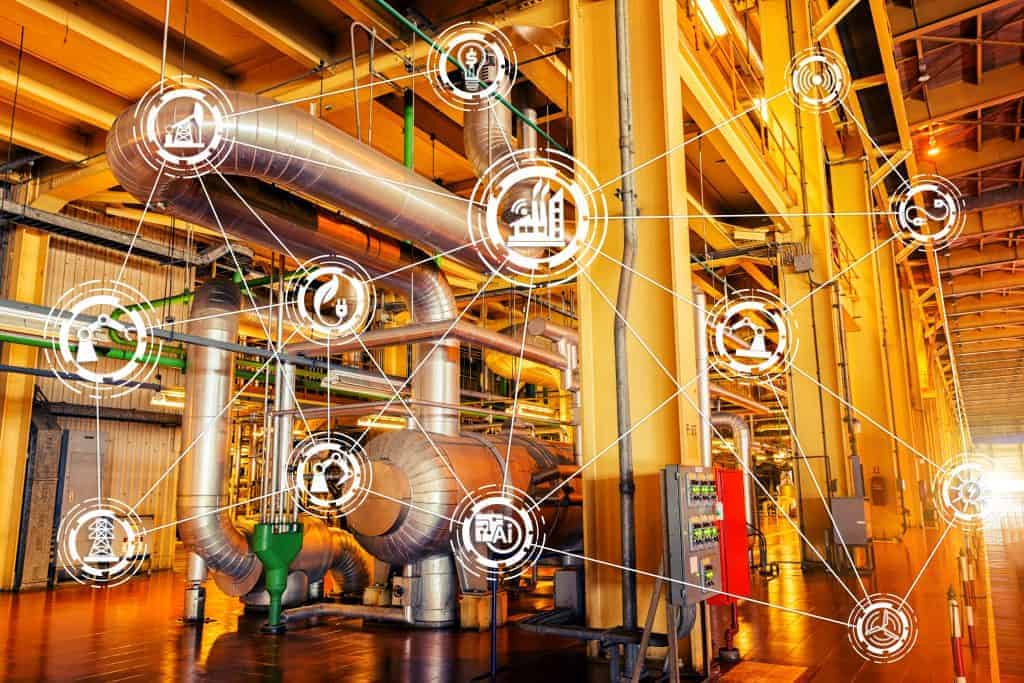 Take immediate action when a machine goes down or needs attention. Identify bottlenecks, decrease downtime, and improve efficiency of your entire factory.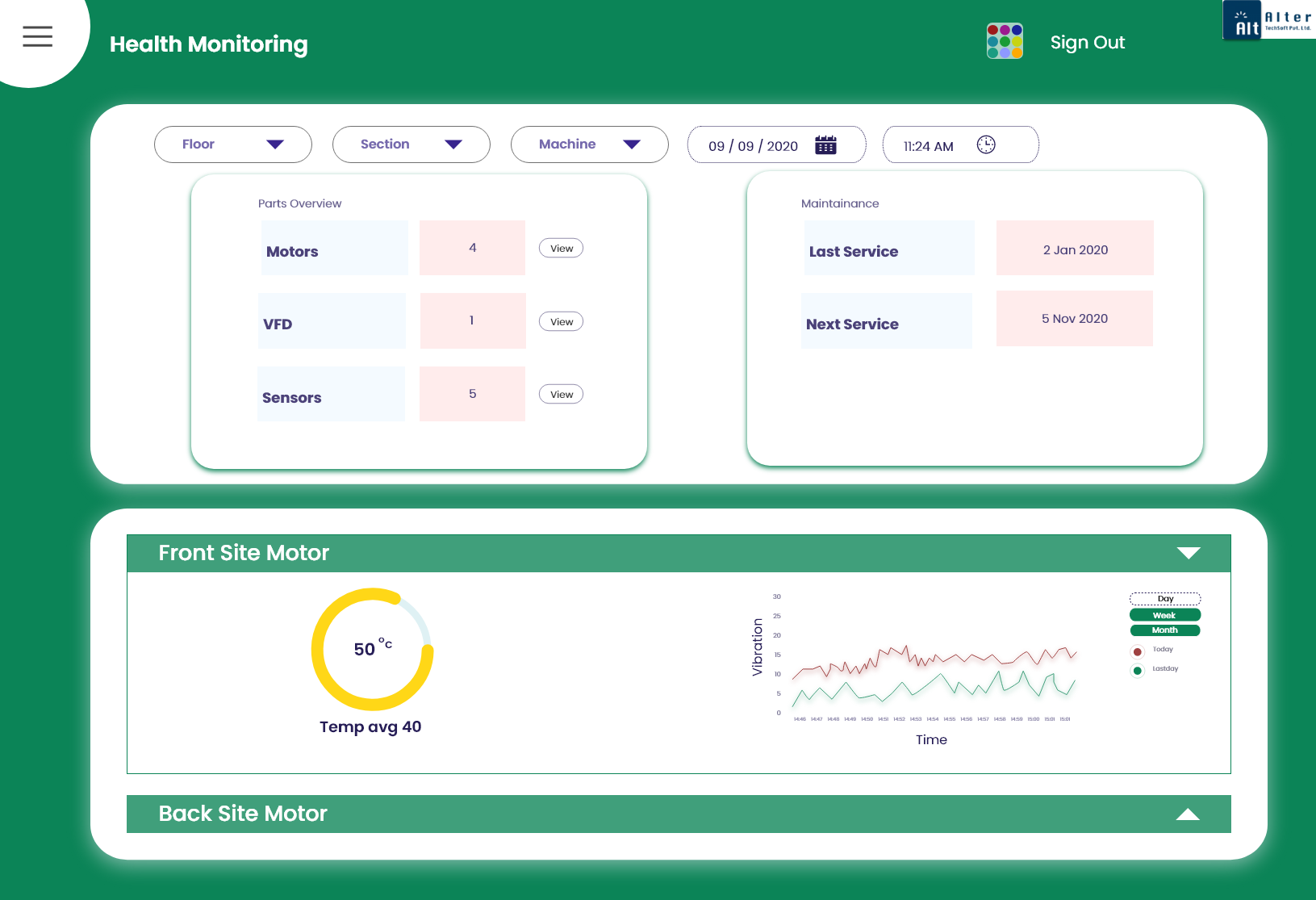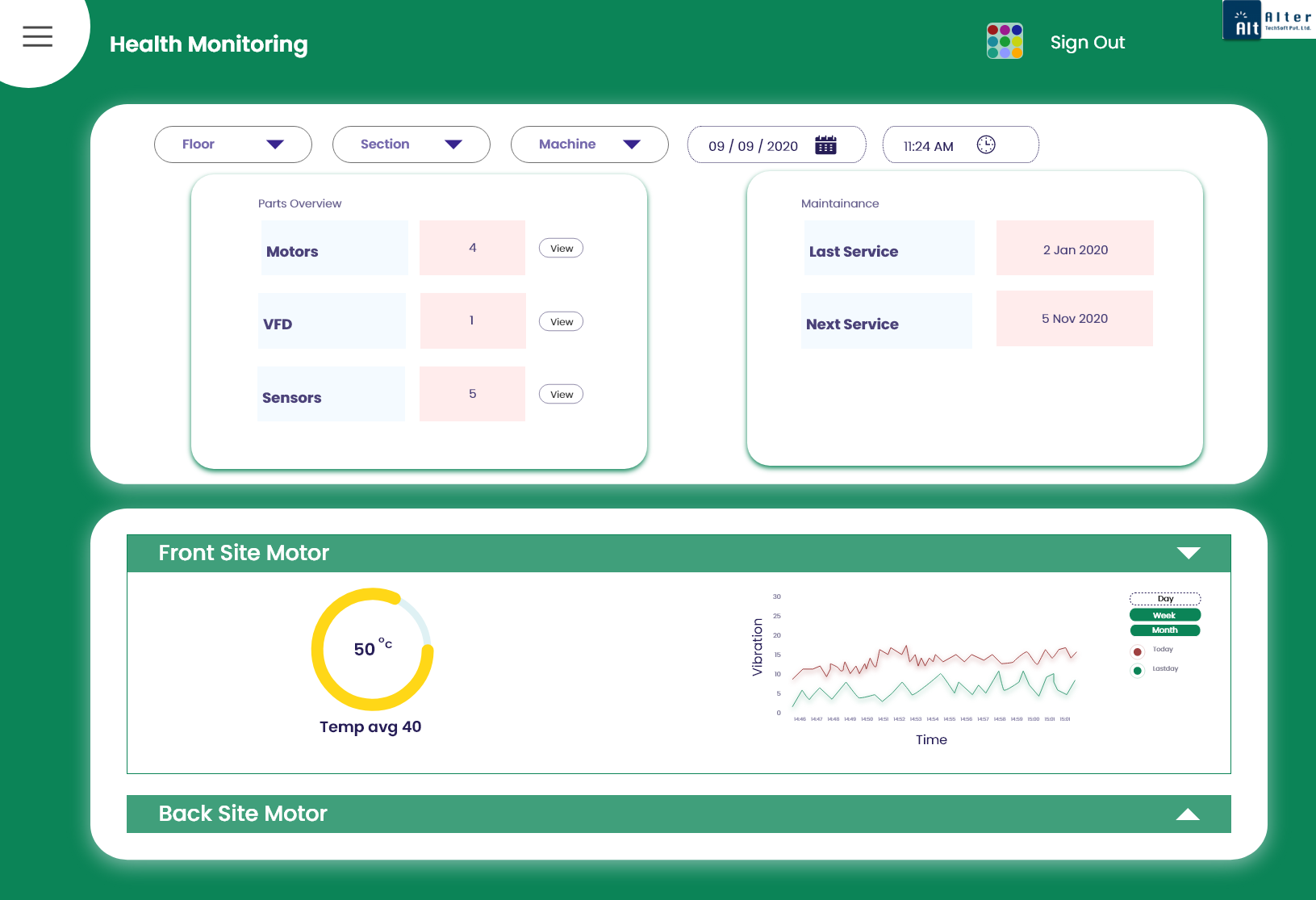 Features of Machine Health Monitoring​
Monitor all critical machine attributes 
Take timely corrective action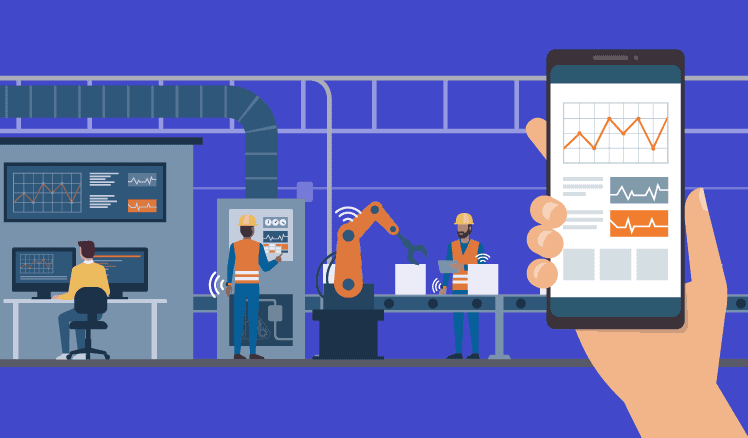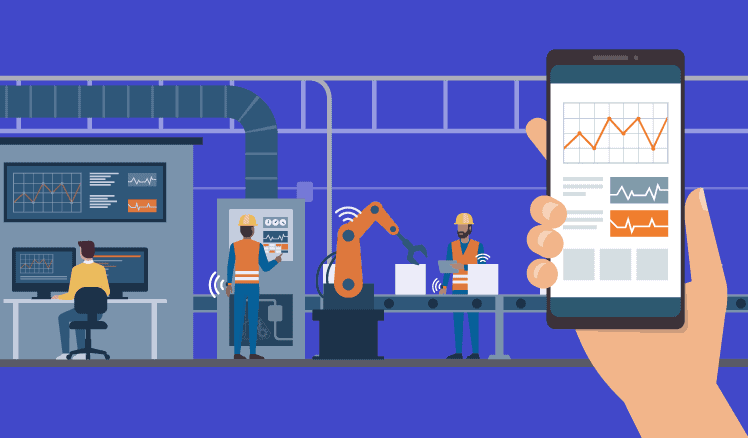 We solve problems late reporting in productions. We give live updates about production counts. Remotely monitor production at all locations.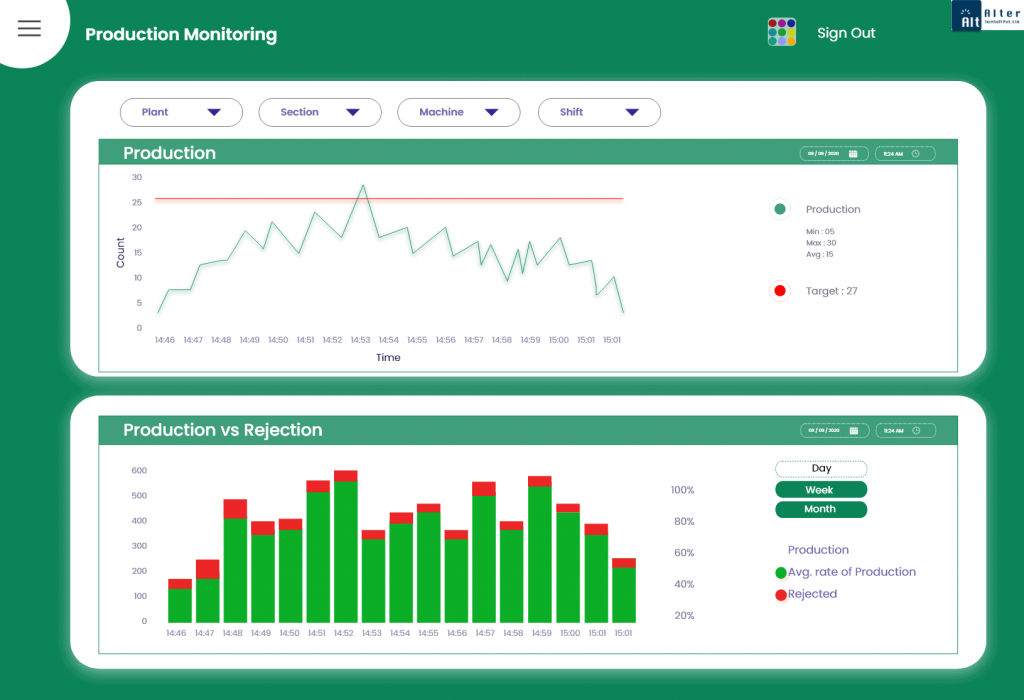 Features of Production Monitoring
Monitor multiple locatlons
Generate production reports
Monitor production performance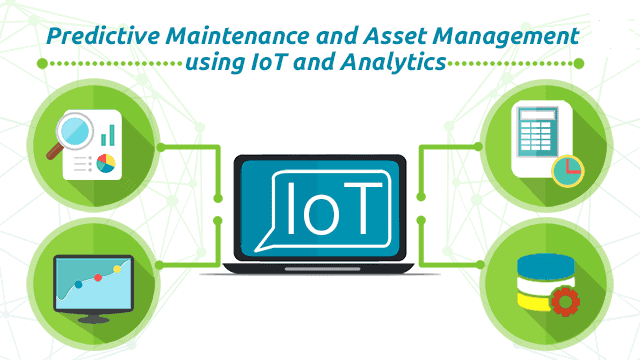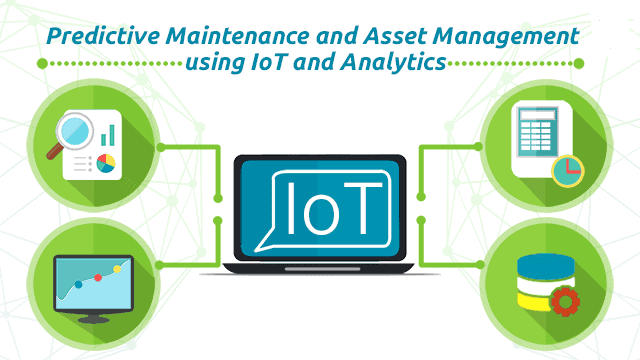 Our Predictive Maintenace Solution help you protect your machine from unexpected breakdown. Our system generates notifiations in prior so that you can take actions faster to avoid runtime hassle.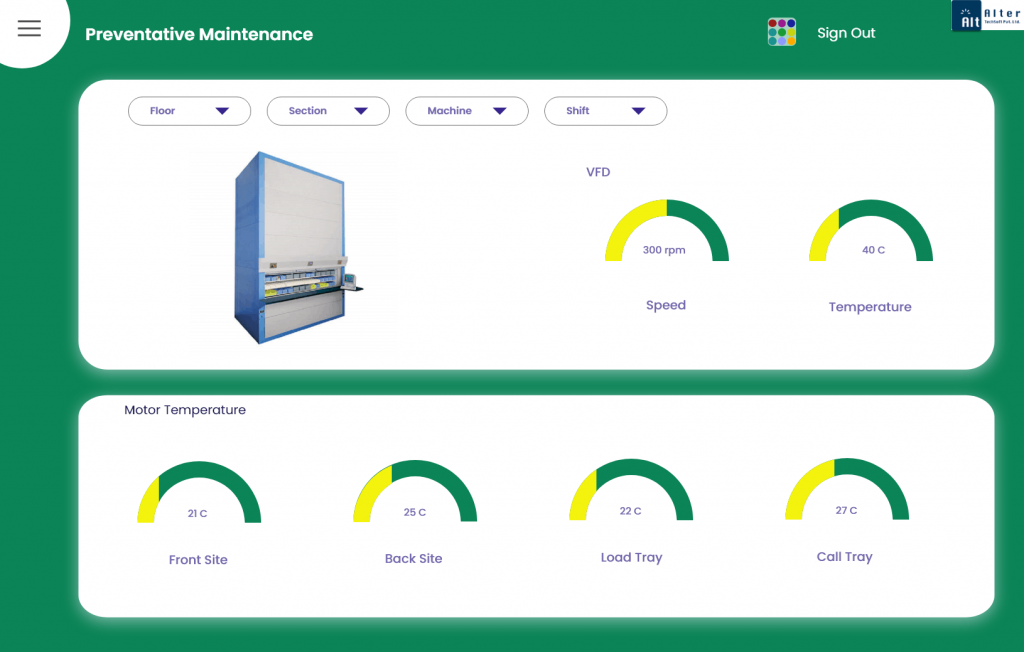 Features of Preventative Maintenance
Protect machine from unexpected breakdown 
Schedule your maintenance


Save run time cost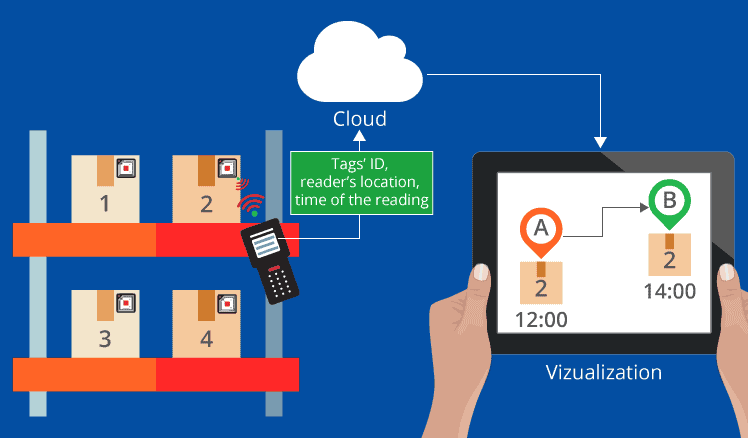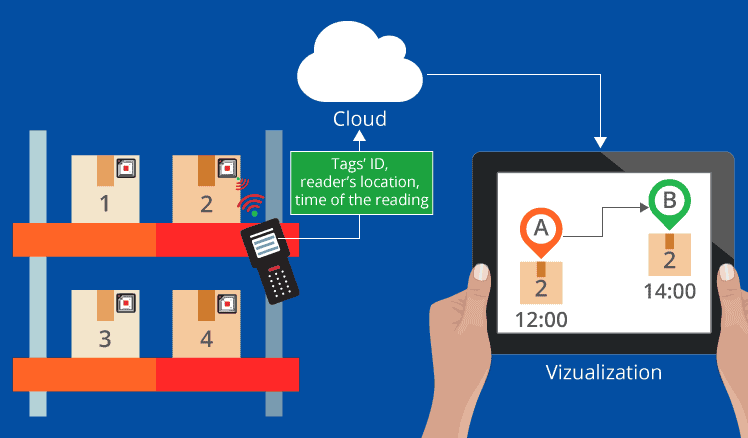 Our solutions helps you monitor uptime and downtime for a given period. It helps in understanding overall machine efficiency.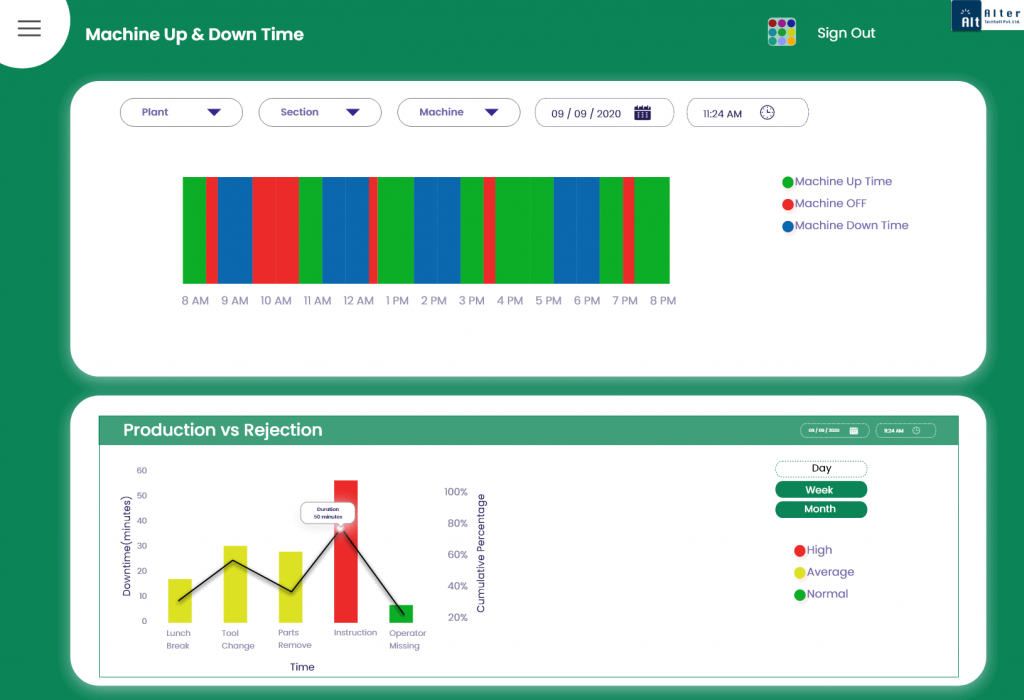 Features of Machine Up & Down Time
Monitor Uptime of machine
Monitor Downtime of machine
Keep control on machine efficiency.


Take corrective actions to improve machine efficiency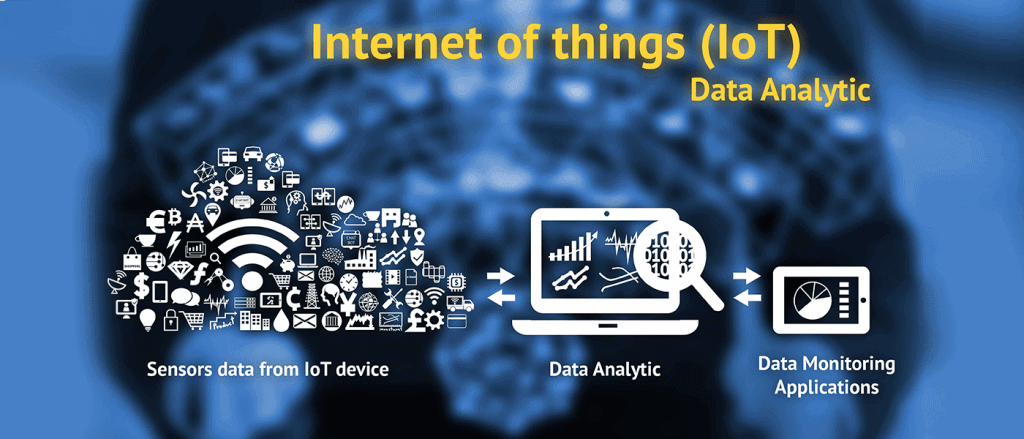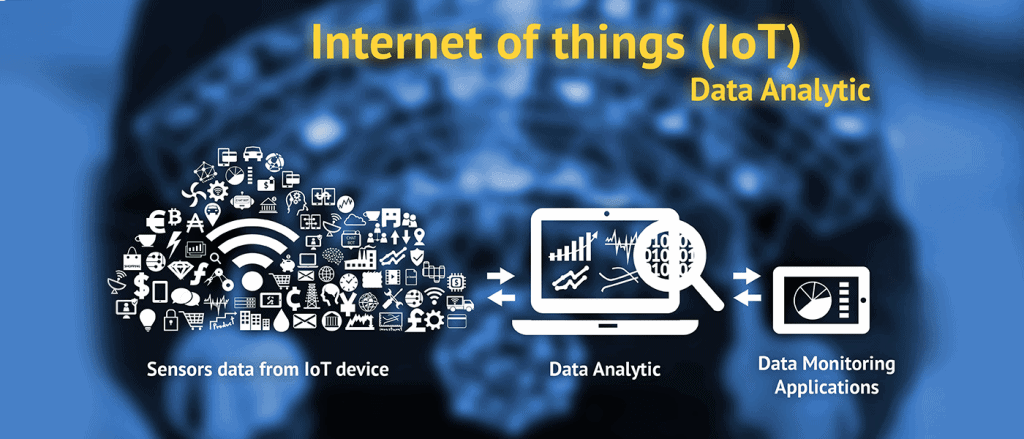 Use the power of Artifical Intelligence (AI) and Machine Learning (ML) to understand your machine and production data better and take decision based on factual smart analytics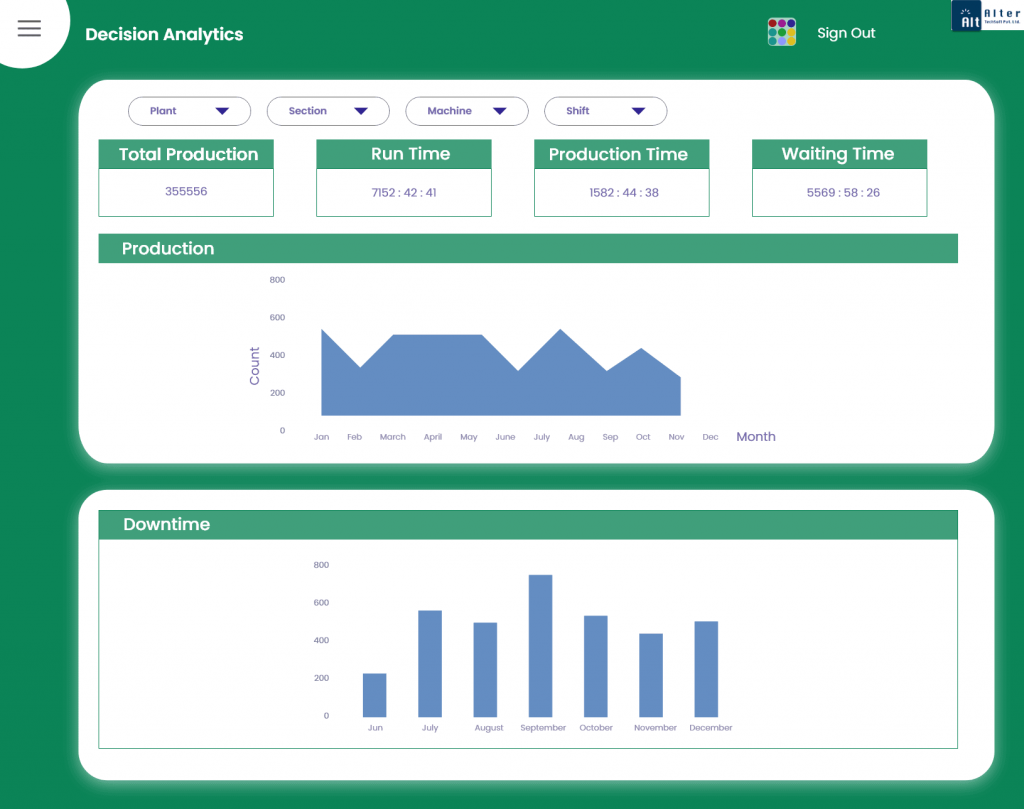 Features of Energy Monitoring
Understand production data to take decisions
Analytics decision making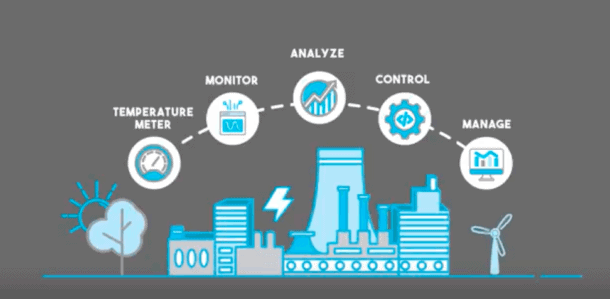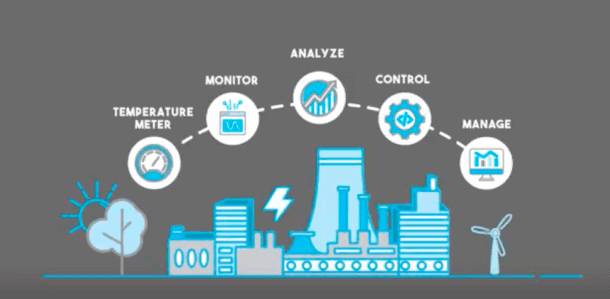 Aggregate and Analyse Energy data on various equipments to set baseline for consumption. Set alerts on excessive consumption.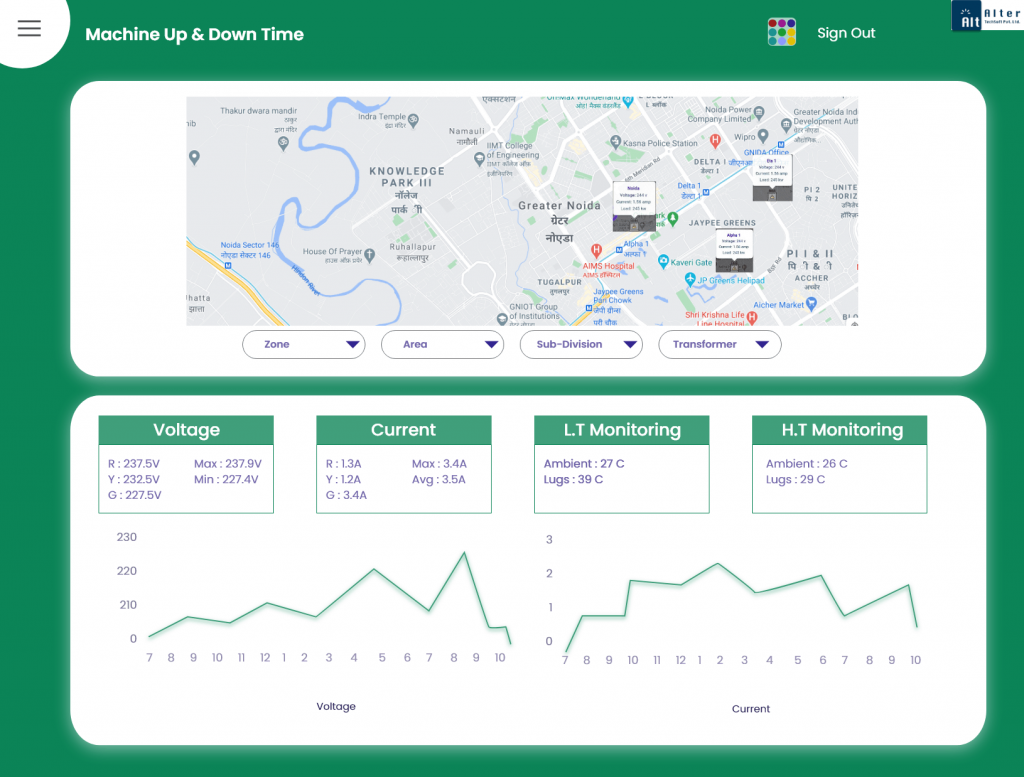 Features of Energy Monitoring
Alerts on consumptions above threashold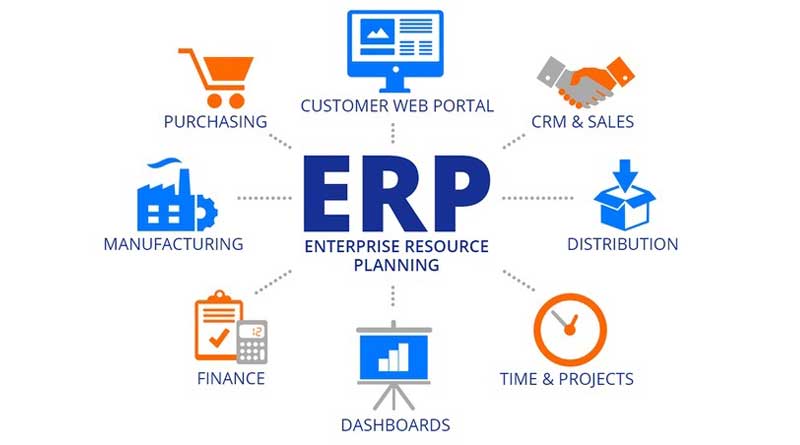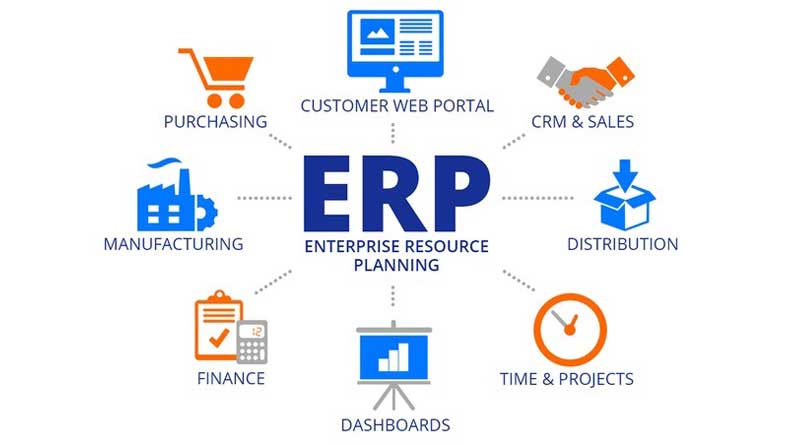 Along with generating and analysing lots of machine and production data, we also help you get that data in your ERP or MES system easily using our robust intergration API.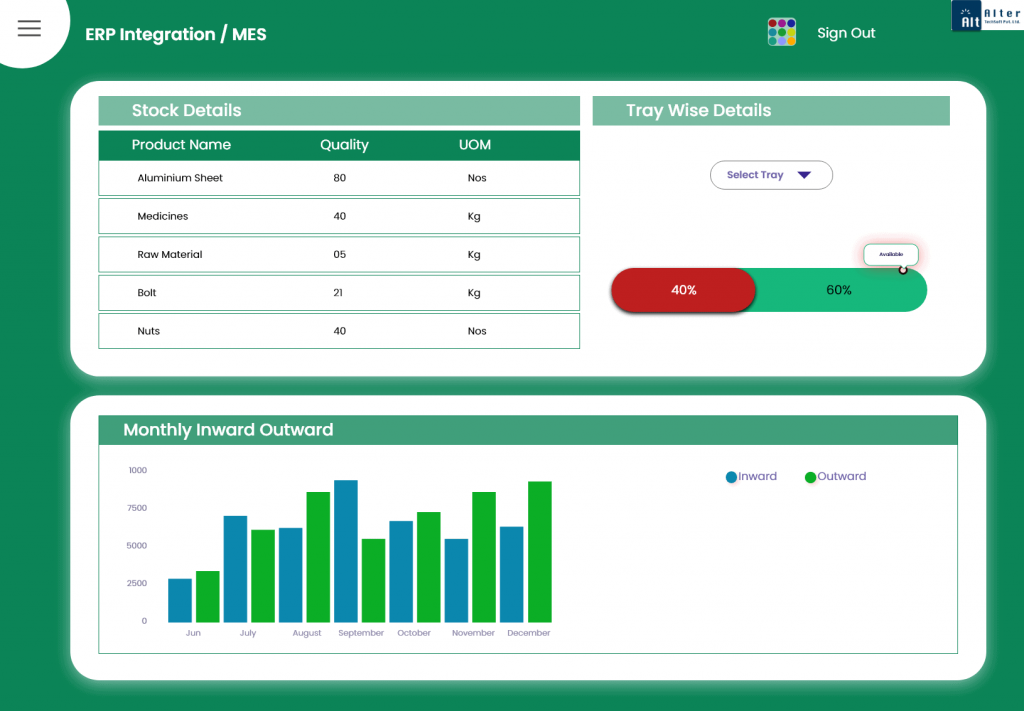 Features of ERP Integration / MES
Integrate machine data into your ERP
Seamless integration to your existing system
Use single system to manage all operations
FLEXIBLE IN ALL INDUSTRIAL ENVIRONMENT
HIGH FREQUENCY PREDICTIVE MAINTENANCE