Automated Storage System (ASRS) Software
WMS Software
Inventory Management Software
• Secured Password Protected Access
• Dynamic Auto Generated Reports
• User Friendly Design
• Inventory Management
• SAP Integration
• Hassle Free Connection & Configuration
• And many more features
Automated Storage System Management Software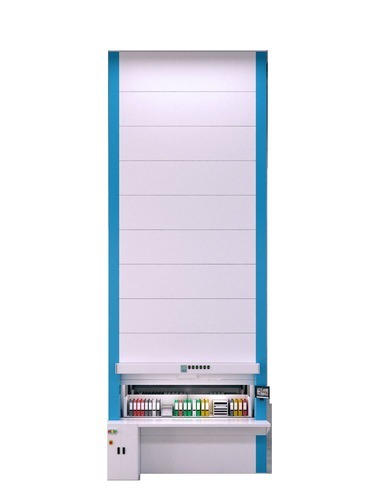 Product  Category Management
Reorder/Critical Products/Items Report
Tray Calling & Sending History Report
Graphical Representation of Tray Capacity
Secured Password Protected Access
Secured password protected access to the Storage Machine which ensured secured machine operation. Role Based access to software privileges.
Dynamic Auto
Generated Reports
Various Reports like Inventory Report, Inward-Outward Report, Critical/Reorder, Alarm History, Product/item list.
User friendly design for easy software interaction. 
Easy inventory management which privileges the user to track inventory in an efficient way. 
It is possible to integrate SAP in our software. The software is capable to communicate with SAP for inventory management.
Hassle Free Connection & Configuration
Easy connection with Storage System's controller device and dynamic configuration settings for flawless software operation with Storage Machine.